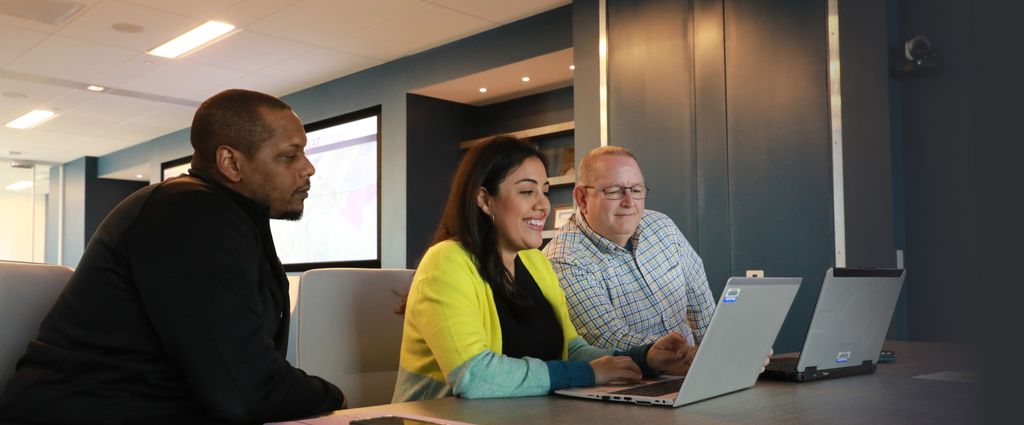 Message From Leadership
Growing Stronger Together
We're nurturing a culture where everyone feels valued for who they are — where differences are celebrated, each of us belongs, and everyone is empowered to be the best version of themselves, so we can all move forward together.
In 2022, we built on our progress through several new initiatives, including the Building Hispanic Talent InitiativeSM — a summer bridge program — and Promesa: The Hispanic Higher Education InitiativeSM, a program supporting Hispanic/Latino students at seven colleges and universities.
We sharpened our focus on DE&I internally by: creating an enhanced performance process and a Native Pathways internship program specifically for Native Americans; supporting Black, Hispanic/Latino, and Asian leaders through McKinsey's Accelerated Leadership Academy; promoting Heritage Months that include events hosted by our employee resource groups; launching a new Southeast chapter of our Asian Pacific Islander (API) Employee Resource Group; and more.
Values-Based Culture
Dominion Energy believes in the values of DE&I, and the company demonstrates that belief through its norms, policies, practices, and training.
Our five core values — Safety, Ethics, Excellence, Embrace Change, and One Dominion Energy — depend on, and reinforce, DE&I. We count on employees to coach and hold one another accountable on safety, which is much more likely to happen when they feel like an essential part of a greater whole. Ethics involves treating people as they should be treated: with dignity and respect, with utmost fairness, and with a sincere conviction that everyone is needed and appreciated. Achieving excellence is more likely when we welcome the best ideas from everyone — promoting innovation and improving how we understand and serve our communities. Advancing DE&I requires individual and cultural growth, which involves embracing change. And true teamwork can happen only in an atmosphere of genuine inclusiveness.
These values intersect with DE&I in another way. Reinforcing organizational standards encourages everyone to participate and speak up. When employees feel comfortable bringing their authentic selves to work — when they feel a part of, rather than apart from — they are far more likely to raise a safety or ethics concern, insist there's a better way, suggest a new idea, and support one another. Employees who second-guess themselves and their place within the company are more likely to remain silent.
That's one reason new employees learn about Dominion Energy's DE&I commitment at their new-hire orientation. To further this commitment, Dominion Energy has a clear DE&I strategy, an Executive Diversity Council, as well as Diversity Councils within each operating segment. Our Annual Incentive Plan, or AIP, includes a DE&I component. Leaders conduct sessions on inclusion and respect in the workplace. And our Employee Resource Groups (ERGs) provide opportunities for employees to support one another and increase understanding through activities such as heritage festivals celebrating the experiences, traditions, performances, and foods from both their own, as well as other cultures.
In September 2022, we published our first stand-alone Human Rights Policy, a complement to our long-standing Supplier Code of Ethics and Business Conductopens in a new window.
While our DE&I culture percolates up through the organization, all of it receives oversight from our CEO and Board of Directors. Ultimately, developing our DE&I culture is a collective endeavor, carried out in the true spirit of One Dominion Energy.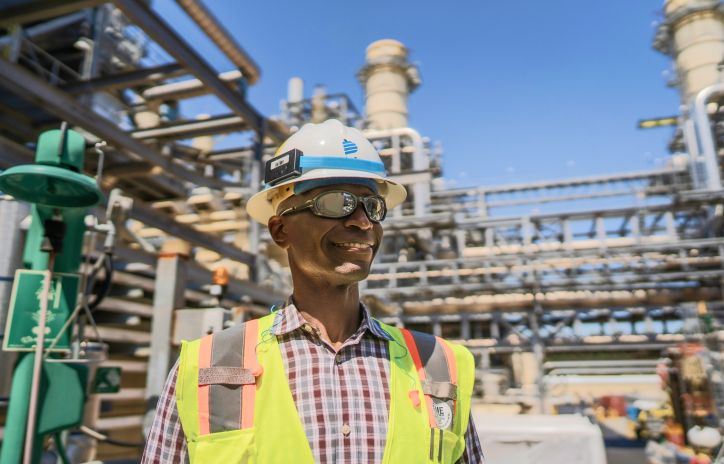 Strategy
Our vision is to be the most sustainable energy company in the country. Our commitment to environmental stewardship and to achieving net zero carbon and methane emissions across our electric and gas operations by 2050 makes up an important part of achieving this vision. But we view sustainability more broadly. To us, it includes safety, community vitality, social justice, workforce development, and DE&I. These are the areas in which we must excel, and the stakeholder needs we must satisfy, to support the company's long-term viability — for our customers, employees, and investors.
As we pursue that vision, and as we carry out our core mission, we highlight sustainability by focusing on our work taking place across five pillars:
Delivering safe, reliable, affordable, increasingly sustainable energy;
Protecting the environment;
Serving customers and communities;
Empowering our people; and
Creating shareholder value.
For reasons explained below, we consider DE&I essential to strategic execution of all these pillars.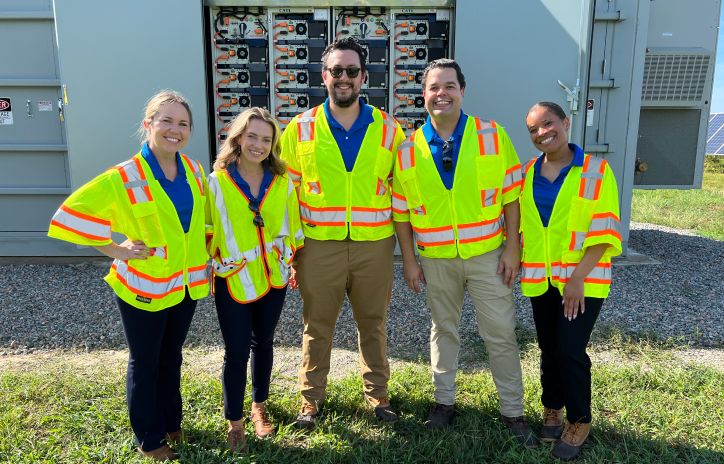 The Business Case
DE&I conveys clear and practical benefits and is therefore a core part of our long-term strategy for success. Diverse companies that reflect their communities can serve those communities better. Diverse companies, like diverse ecosystems, tend to thrive more than companies where everyone thinks alike. Diverse companies, where all voices are valued, identify both risk and opportunities sooner than others. Drawing on the broadest possible candidate pool to find top-tier talent makes us a stronger, more agile company — and a more innovative one, too.
Having a diverse workforce helps us better understand, establish rapport with, and serve our diverse customers. For example, in our western-state operations, employees such as Maggie Barajas, Peter Ordaz, Jeremy Arends, and others on our bilingual Customer Care team work with Spanish speakers in Utah, Idaho, and Wyoming. In 2022, the South Carolina chapter of our DiverseAbility ERG hosted a Disability Community Summit for state agencies, colleges, and nonprofit organizations.
One of our employees, Pheona Kelly, is a trained and registered American Sign Language (ASL) interpreter. She has inspired and supported our company to better serve our employees who are Deaf and/or hard-of-hearing and their caregivers. As a result, we have increased accessibility at company-sponsored events, either through ASL interpreters on site, or through Communication Access Real-Time Technology. We have hosted students who are Deaf and hard of hearing in our facilities, increasing job awareness, and we have offered ASL classes to colleagues across our footprint, creating a more inclusive work environment.
A diverse workforce also produces better insights into community challenges and opportunities; better recruitment, as candidates see proof of our commitment to DE&I; and better employee retention that comes from a sense of belonging. A diverse workforce also keeps the company attuned to issues of social justice that a less diverse organization might overlook.
Research consistently shows this is true at other companies as well: Diversity correlates with greater innovation and better financial performance. In an era of rapid change, DE&I is not just the right thing to do — it is a business imperative.